Meet your 2023 Inspired Creators!
Who are your Inspired Creators for 2023?
I am really excited to announce our 2023 Inspired Creators! From projects close to home, new ways to connect with an audience, and all sorts of things in between, I can't wait to see what these amazing people bring forth!
Talor Stone
Hila Kahimi: Indigenous Futures in North Greenland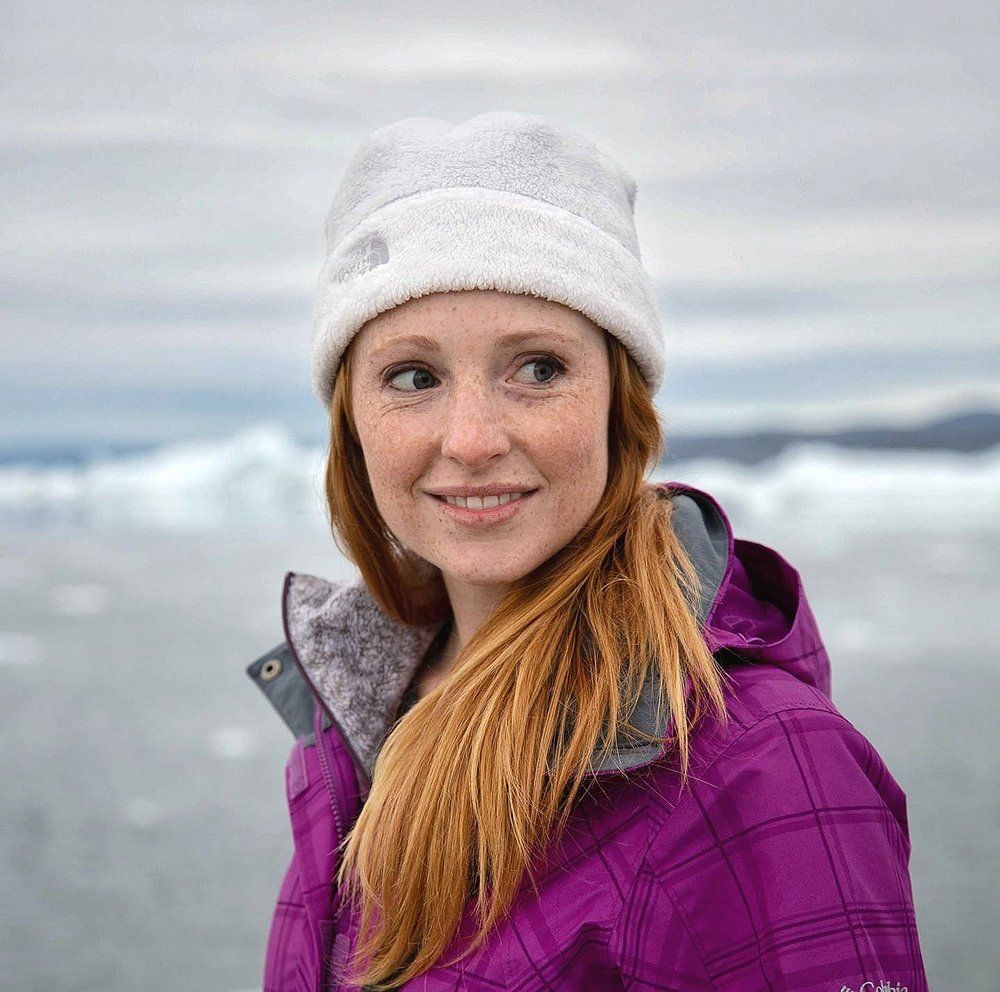 About the Project
In the northernmost indigenous settlements on Earth, the Inughuit people of north Greenland continue to practice subsistence hunting methods that have been perfected over the last 4,500 years in close communion with nature. Today, this way of life is at great risk of disappearing due to a combination of a warming climate, globalization and increasing regulation. This project will provide a window into the world of the Inughuit people.
Telling this story is vitally important because the Inughuit's cultural practices represent more than just the history and spirit of the Greenlandic people. They're a symbol of rich and diverse ways of living that are rapidly disappearing in our increasingly globalized world. In north Greenland, there are now fewer than 80 full-time hunters left. These hunters represent the last generation with a memory of life before climate change and globalization. To authentically tell their story, we are living in the homes of community members to document not only their daily lives but also their hopes and dreams about the future.
This project took more than two years to establish the necessary logistics and close community relationships required to make it a success. Community consent was a priority from the start. At this point, we have agreements with host families and hunters, as well as translation support. Every phase of this project is done with full informed consent and represents the true thoughts and actions of the subject. No photos or scenes are staged or created outside of their natural context.
To date, we have successfully completed the summer expedition which was funded by raising more than $40,000 through crowdfunding on Kickstarter. Our next step is a winter expedition (Feb-Apr 2024) which is absolutely essential for conveying the extreme environment and challenges faced by these Arctic people. The winter phase will include documenting hunting expeditions on the sea ice that may last weeks at temperatures of -30F. The Inspired Creator Grant will contribute to developing an adequate budget for the winter phase, which is vital not only for ensuring success but also for ensuring safety in this challenging environment.
Learn more about Talor's work at https://www.talorstonephotography.com/greenlandfilm
________________________________
Denise Vasquez
The Disabled Photographer Project
About the Project
My mission with my project is to encourage disabled people to get outdoors, travel, and try photography. This funding would support the project by helping me continue my research, documentations, and travels to share up to date information while bringing awareness to accessible locations.
Documenting and sharing my personal experiences, research and discoveries, allows the disabled community to be informed to determine which outdoor locations are suitable for their accessibility needs. I became permanently disabled due to a work injury, ending up in a wheelchair for three years. Being that I was very active before my injury whether I was performing, doing photography, hiking and traveling, I never stopped finding ways to get outdoors to connect with nature while pursuing my passion for photography.
While exploring many places, whether using my wheelchair, rolling walker, cane or walking sticks, I discovered that the world is not accessible to everyone. After spending a lot of time, money, and traveling to national & state parks that were not as accessible as they claim to be, rather than be angry, disappointed and frustrated, I founded and created The Disabled Photographer Project & How Accessible Is Accessible series.
I began making videos, writing blogs, Participating on panels & consulting with parks about what improvements could be made while bringing awareness about the importance of the world being accessible & really inclusive to everyone. I am walking now & am working on combining all of my experiences to create more accessible photography sessions and outdoor workshops.
Learn more about Denise's work at https://www.denisevasquezphotography.com/about
________________________________
Cody Schultz
Finding Meaning at Nort's Resort
About the Project
Though I had not realized it until recently, my work has revolved, primarily, around my family's cabin in northern Pennsylvania, since picking up my large format film camera in 2019. This work is imbued with meaning, as it documents the natural occurrences surrounding this place of deep importance, both to myself as well as my family.
While pursuing this project on a semi-regular basis over the years, my connection with nature has only grown. And through this connection, I have begun learning more about my mental health, realizing the importance of nature in the process of amending one's mental wounds, such as depression and anxiety. My primary goal is to continue the necessary research - both through active participation in nature as well as reading - and photographic output.
Learn more about Cody's work and this project at https://www.codyschultz.com/free
________________________________
Rick Hafele
Oregon Rivers: Past, Present, and Future
About the Project
There have been a number of beautiful photography books about Oregon"s rivers. This photo book would also focus on Oregon rivers, but would present how they have changed over the last 150 years or so (basically since Europeans arrived here), what they are like today in terms of the issues they are facing, and what they might look like in the future.
I see photos being the focal point for showing how and why streams have changed for better and worse. Obviously climate change issues are ever present, but I want to also include information about how streams are managed by the State (the good and the bad), what the greatest risks are to streams, and why the public needs to be aware of the issues so the future of streams is a positive one. I plan to get historical photos of streams around Oregon from the Oregon Historical Society.
I have many stream photos already, but would want to take the rest of this year, and possibly next year, taking photos of specific places around Oregon to describe current conditions. Some macro photos of stream insects will also be included to show the diversity of life in both healthy and degraded streams. I already have hundreds of my own insect photos available to use (some can be viewed on my website). Stream photos from wilderness areas can be used to show one side of future conditions, while badly damaged watersheds can show the other possible future.
My goal is to educate Oregonians (as well as others) about the risks streams are facing and how to help protect them.
Learn more about Rick's work https://www.rickhafele.com/photography
________________________________
Beth Buelow
Pixels: Exploring the Heart and Art of Photography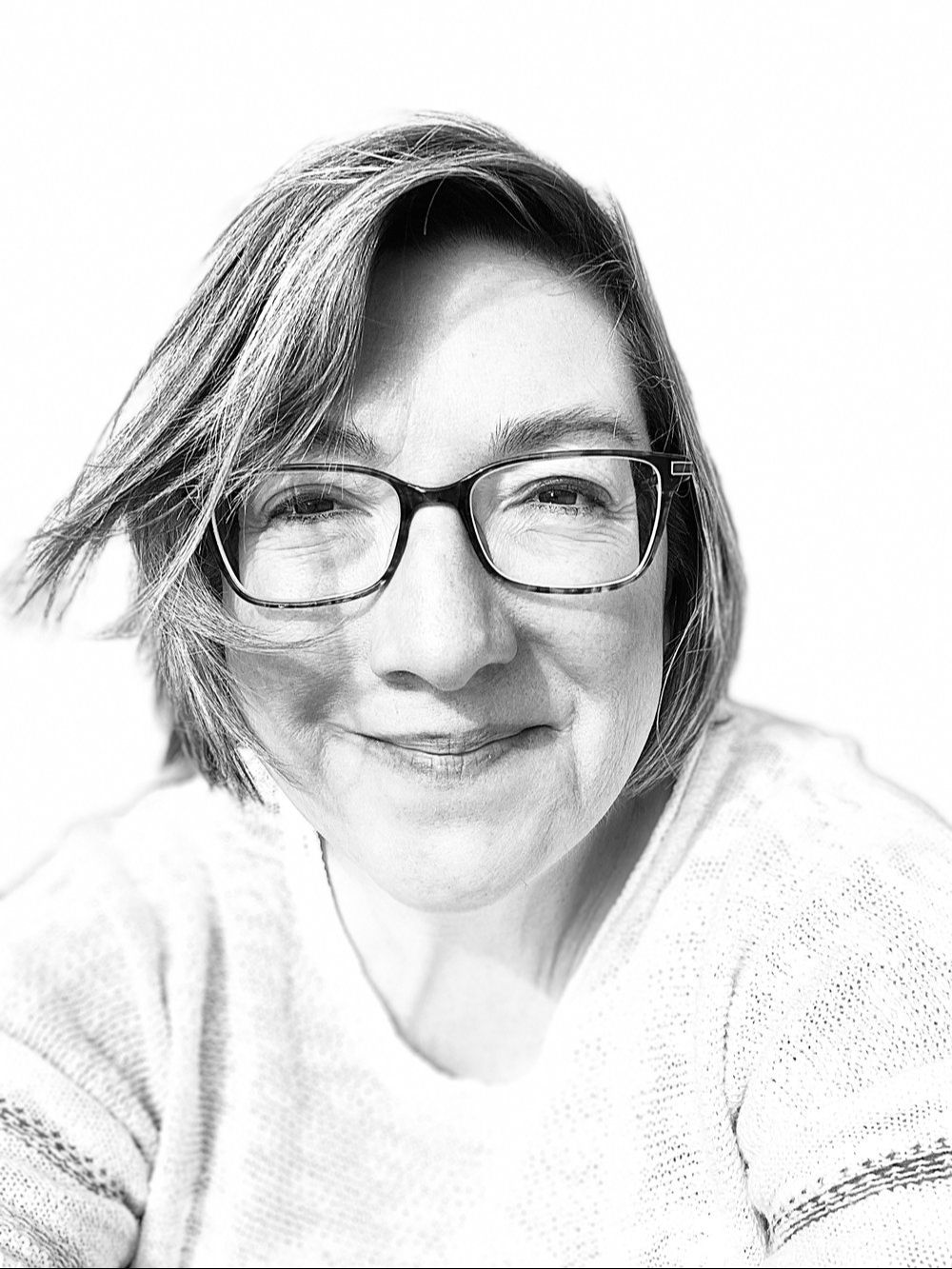 About the Project
Leveraging the power of YouTube as the second most-used search site after Google, Pixels is a YT channel dedicated to informing, inspiring, and engaging photographers at all levels. The primary video series is focused on conversations with professional and emerging photographers, with an emphasis on nature, still life, architecture, and abstract photography. These casual, accessible interviews speak to the "heart and art" of photography, including the photographer's motivations, philosophy, vision, formative experiences/moments, and lessons learned. The channel will aim to spotlight underrepresented voices, including women and people of color.
Interviews follow a pattern that allows for structure while being adaptive to the moment:
1. Opening: overview of their current direction and a bit of backstory on how it evolved
2. Pivot Pixels: 2-3 images that represent a turning point in their evolution as an artist
3. Open conversation: will flow out of what's been shared in points 1 and 2, plus the photographer's areas of interest
4. Closing: Creativity Cross-Training: what else feeds your creative spirit?
Respond to 2-3 pre-submitted viewer/listener questions
Suggested creativity exercises/activities/challenges for viewers, both for photographers and non-photographers (might come from me or guest)
It is expected that full interviews will be 45-60 minutes long; they will be posted in their entirety. By using this structure, all interviews will also be easily reconfigured as shorter reels or segments for use both on YouTube and other social media platforms. Guests will be asked to provide images that reflect the story they're sharing and demonstrate their points. Interviews will be conducted via Zoom, making it logistically convenient to participate, share content, and edit the videos.
In addition, the audio will be edited into a podcast format and distributed via Apple Music, Spotify, etc., with an accompanying webpage for each episode that hosts the images referred to.
Secondary content ideas for the channel are in development and might include photo reviews, photography challenges, and creativity reflection exercises and coaching, and other "heart and art"-related content. There also could be quarterly roundtable sessions, perhaps bringing together photographers of different genres (or even artists of different mediums) to discuss influences and inspiration.
Learn more about Beth on her about to be updated website https://www.bethbuelowphotography.com/
________________________________
About the Project
DAWNLAND will be a learning ebook intended for beginner, intermediate, and advanced landscape and nature photographers looking to deepen their connection with place and learn about another photographer's approach to expressive image-making in Acadia National Park. DAWNLAND will have a uniquely holistic approach: It will present both technical and artistic approaches to a group of individual, expressive images made by me in the park. Most learning resources focus solely on the technical side of photography, leaving the most meaningful and rewarding side of this craft unaddressed. I bring the two together, sharing techniques, settings, inspirations, personal meanings, stories behind the images, and more. Finally, as a trained geographer, I will also include background information on the human history of Acadia, including indigenous history, as well as the physical processes that formed it and shaped it into the place we know today. I believe understanding these elements of place are critical in terms of contextualizing and enriching our personal experiences in a landscape, and can contribute to deeper connections and more personally expressive image-making. DAWNLAND will be part 2 in my ebook series - it is intended as the follow-on to my recently published ebook RIVERSONG and will follow the same format and tone.

Learn more about Michele's work at https://www.michelesonsphotography.com/
________________________________
________________________________